Burglar Bars
Burglar bars offer a no nonsense approach to window security with the fixed 20mm solid steel bars offering exceptional protection. The bars are easy and quick to install making them the product of choice for those who want a simple but effective security solution.
As there are no moving parts with burglar bars they also consequently require very little maintenance as there is little in the way of what can go wrong. To protect against the threat of being attacked by a hacksaw each bar will rotate 360º therefore rendering the tool effectively useless.
The bars can be fitted either vertically or horizontally depending upon the customers preference and may also be fixed to the reveal or to the face of a window. Finally they can be used either internally or externally however for external use the bars will have to be galvanised at an extra cost.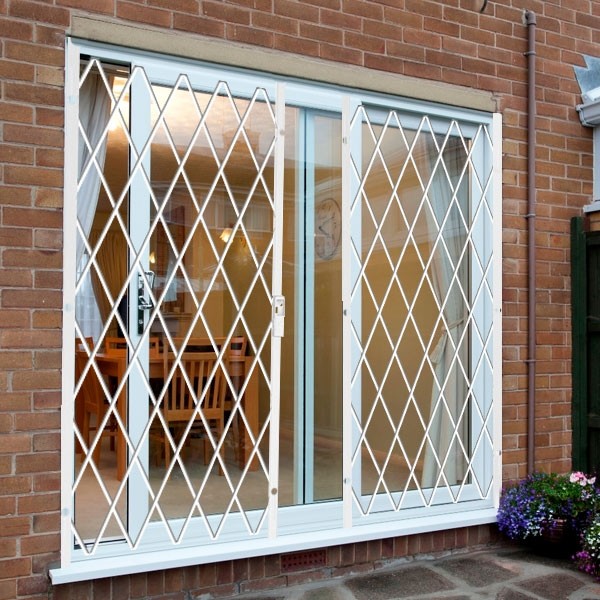 Leicester Based Industrial and Commercial Door Specialists – 01162 869815